WELCOME TO THE RICE BOX

The Rice Box is a multi-sensational, Chinese/American takeout restaurant where your experience begins the moment you set foot through the door. Walk into our world of glass and neon and you've just entered new wave Chinatown. Our edgy ambience is part of what makes us unique as a takeout food service. That, and our constant effort to provide outstanding personalized service where everyone remembers your name.
Read More
Our customers come from all walks of life but what they share in common is a desire for a great Chinese takeout bar where they can enjoy a Craft beer or a nitrogen-infused tea. There's never any rush – the Rice Box is a destination in itself, where we provide the set and the food and you literally become part of the action.
At the Rice Box, you'll find modern Chinese takeout that pays homage to the original chefs of Chinatown, who demonstrated that it was possible to create exceptionally tasty food with flair and artistry that makes it accessible to everyone. Since our humble roots as a Chinese takeout food truck, we've committed to bring our vision of Chinatown to you and will continue to do so, as we expand further.
So whether you're inspired by the underground feel to our restaurant or you just want the best Chinese takeout you've ever eaten, we look forward to serving you an experience like no other. Come for the food and the atmosphere, and you'll also get an otherworldly experience.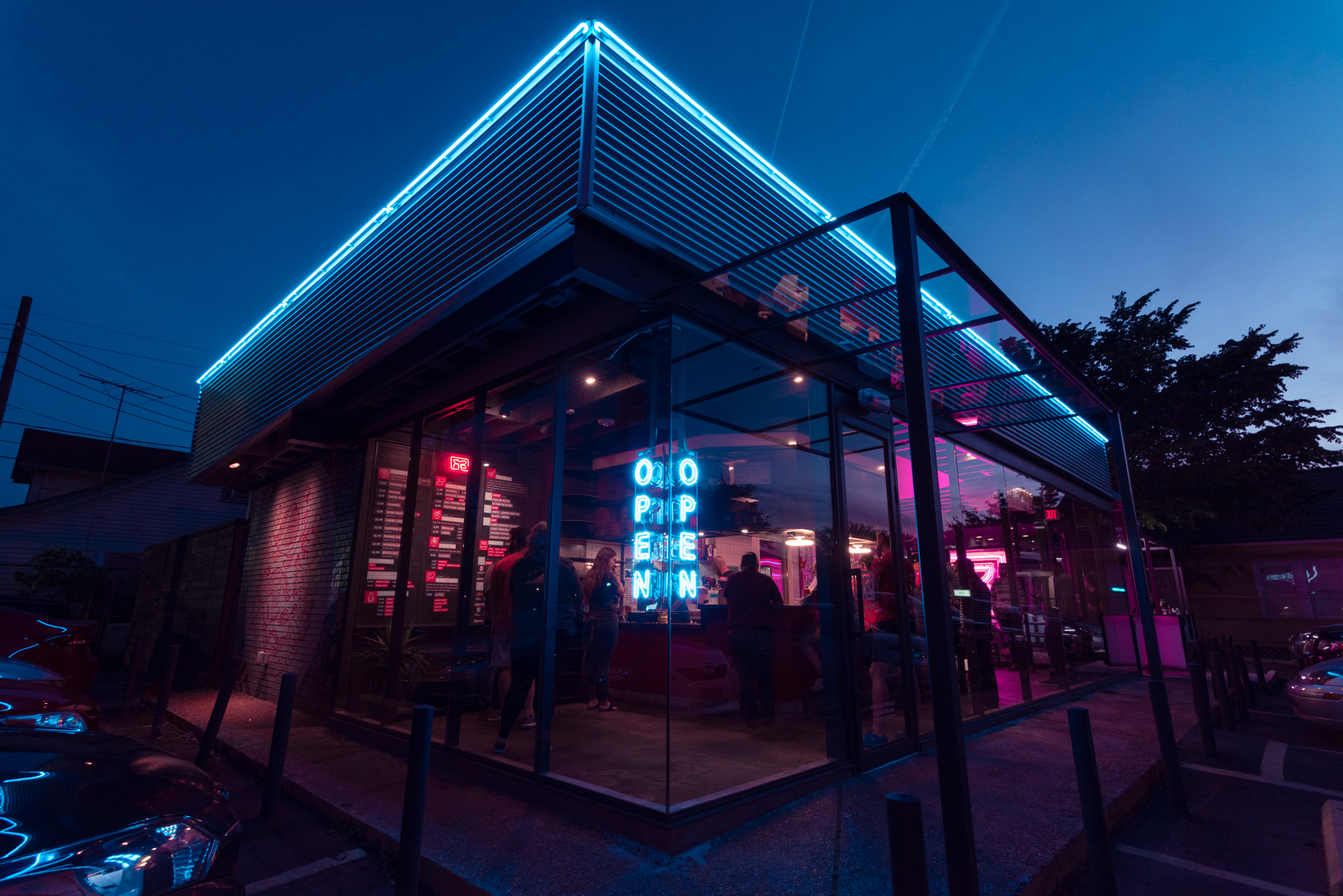 River Oaks
ADDRESS
HOURS
Sun-Thur: 11am-10pm
Fri-Sat: 11am-12am
CONNECT
Houston Heights
ADDRESS
HOURS
Sun-Thur: 11am-10pm
Fri-Sat: 11am-12am
CONNECT
ONLINE ORDERING
You can order online for TAKEOUT at any location. Note that Greenway Plaza is inside of the office food court.
DELIVERY is only available at HEIGHTS and RIVER OAKS for orders of $25 or more if within a 5 mile radius.